After few days i haven't update this blog now i will share a pretty article to you "7 Effective Tips To Boost Your Site Traffic". Maybe if you're a newbie blogger like me, you are confused
how to get a lot of traffic
. Maybe i dont know how, so now my blog visitor just 20/day. But its doesn't matter because i'm to lazy to do this tips. So if you do this tips to your blog, and do this frequently i think your visitor will increases up to 200%. So just do this tips below :
---
1. SEO Your Blog
SEO or
Search Engine Optimization,
by optimize your site on the search engine and make your site to the top result on the search engine you'll get a lot of traffic. 50% people make google as a homepage on their browser, and if they type your
keywords
and make a search on the search engine (Google) I promise, your traffic will be increased.
2. Update Your Blog Frequently
Quality still reigns over quantity, so don't over do it. Every blogger want repeat visitor/loyal visitor. Not just new one who stop visiting if they get put off by the quality of the article on your website. So
update your blog frequently
, with the high quality article.
3. Optimize Social Media Network
I think almost everyone have a Facebook and/or Twitter account. There is so many that you can reach out there (
Social Media
). So if you optimize your social media network, it very effective to increase your loyal visitor/subscriber of your site.
4. Comment on Others' Blogs
If you visit other blogs and that blog has a lot of visitor and high Page Rank. I think leave a comment on that Blog is a good way to increase your visitor. So
leave your opinions about an article on that blog in the comment box
. And encourage the readers to visit your own blog.
5. Build a Blogging Network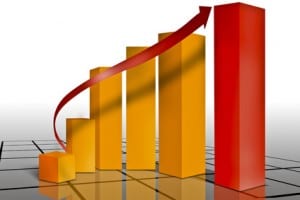 Bloggers are a close-knit community. they support and help one another in the blogosphere. So if you're known to each other and visit his/her blog, he/she is likely return the favor and visit your's too.
Ok maybe thats it,
5 effective ways to Boost Your Site Traffic
Next post "Top 20 Google Adsense High Paying Keywords 2012"
Source :
hellboundbloggers